Some organizations have restricted or limited Internet access. Offline registration allows people to register their perpetually licensed application on one machine disconnected from the Internet with another. The following are the steps to complete Offline Registration where Canvas X is installed using another computer that does have Internet access.
Note: Offline Registration can only be performed with Buy to Own (Perpetual) Licenses and cannot be performed with Subscription Licenses.
1. Open Canvas X. In the Welcome Screen click the Offline Registration link in the upper right corner: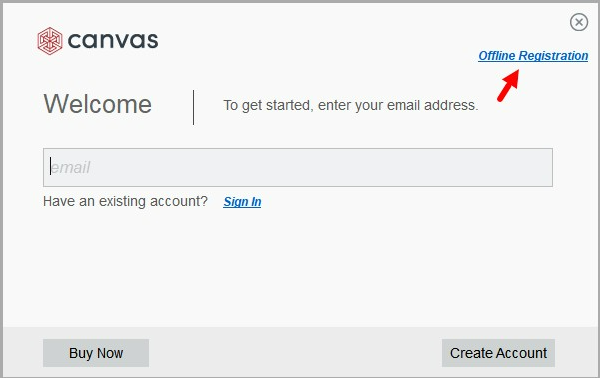 2. Enter your license key, and press Continue.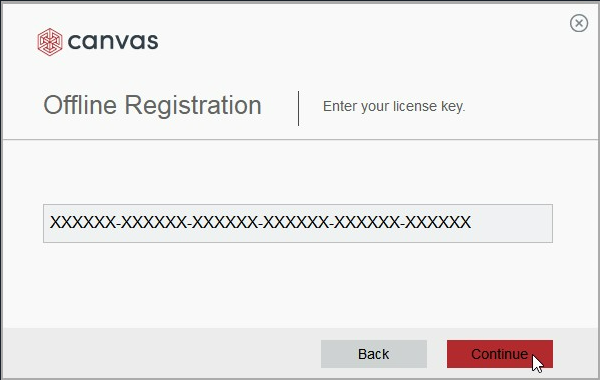 3. In the next step, you will get the Request Code with instructions to get the Application Unlock Code from our website. Copy these somewhere, or you can click the Save button to save the information into a text file: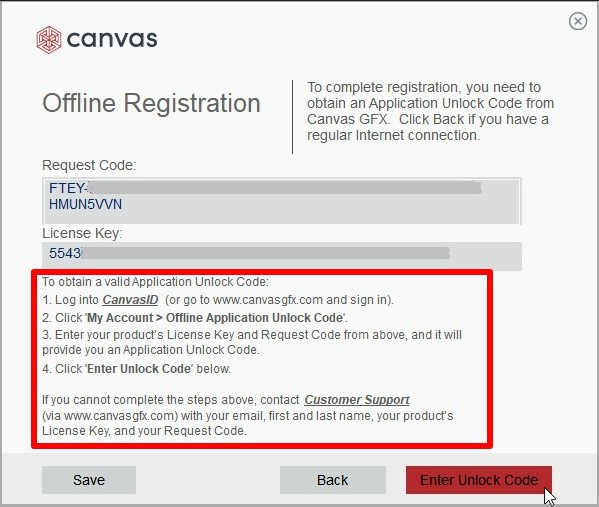 4. On another computer with Internet access, go to CanvasID: https://cvidportal.canvasgfx.com (alternatively go to www.canvasgfx.com, and click Canvas ID to access the portal.) Either create an account, or log in with an existing CanvasID: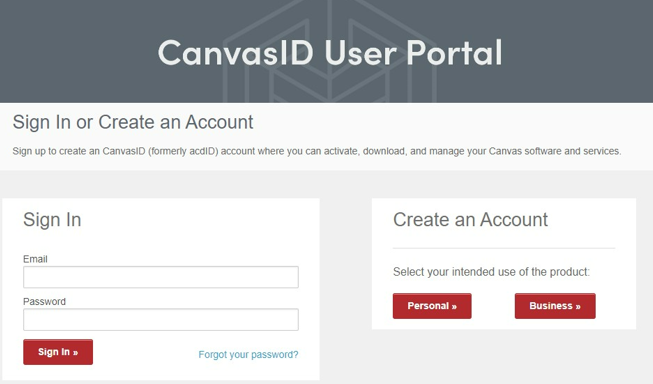 5. Once signed in, Click the My Account menu, then Offline Application Unlock Code:


6. Copy the Request Code and License Key from step #3, into the fields below and click Submit: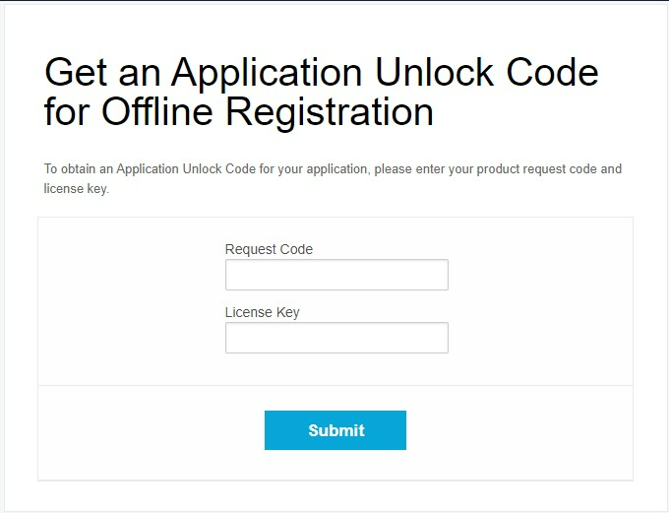 7. This will generate the Application Unlock Code. Copy this code.

8. Go to the screen in Step #3 and click Enter Unlock Code. Paste the Application Unlock Code in the screen below and click the Verify button.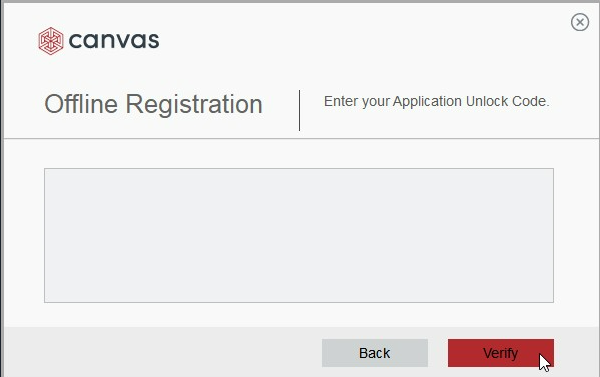 This will complete the Offline Registration steps. Canvas X should now open. (You may be prompted to restart Canvas).

If you are unable to generate the Application Unlock Code, please submit a
Support Ticket
and one of our agents will create one for you. Click the Save button in the Step #3 to create a text file or paste this information into a text file or Word document which includes the
Request Code
,
License key
and your
Account Email
in your Support Ticket. ***Please do not send a screenshot of this information. It must be in text form.